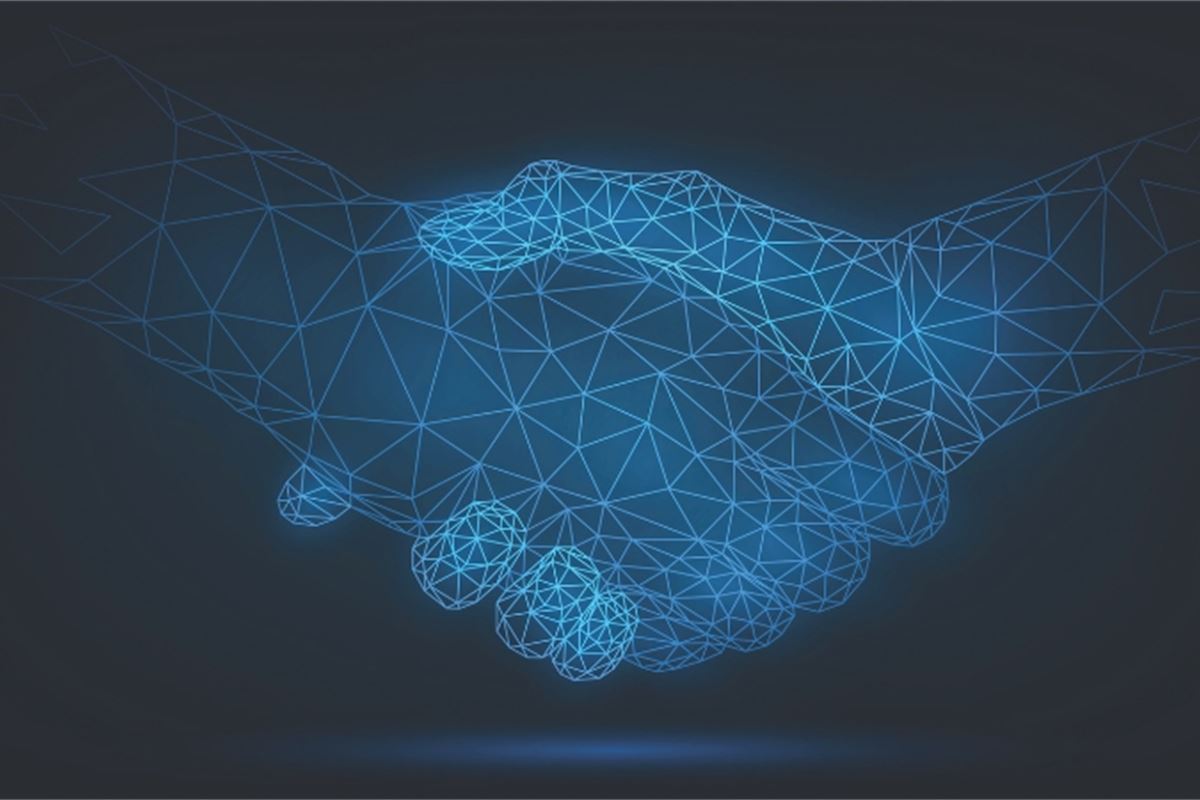 <!–
–>
Trust in technology is waning just when the world needs it most, but the post-pandemic economic recovery will heavily depend heavily on digitalisation. This was one of the messages to emerge from a keynote speech by Huawei executive Catherine Chen at the St. Gallen Symposium, a student-led initiative which aims to foster dialogue between current and future leaders. This, the 50th such symposium, was headlined, "Trust Matters" and took place from 5 to 7 May.
The event heard that in recent years, public trust in emerging technologies had eroded. It was a theme seized on by Chen, Senior Vice President and Director at Huawei, who told the forum why her company strongly promotes a "zero trust approach" in the field of cyber security. She said, "Trust matters perhaps more than ever before and, through mutual trust, we must develop economies and resilience to rebuild stronger after the pandemic." She admits there are concerns about a range of related issues, including privacy, market tipping and the "vulnerability" of workers. "Socioeconomic forces are impacting technology as it impacts them," said Chen. COVID-19 has, she added, pushed society to a point where technology is "no longer an option, but a necessity." She continued, "Negative voices draw attention to new adverse effects associated with digital applications and services, but the economic recovery will heavily depend on digitalisation."
"Trust from citizens in technology is of upmost importance if we want those innovations to be adopted and to reap their full benefits"

Sophie Batas, Director for Cyber Security and Privacy policies at Huawei's Representation in Brussels
She predicts that more devices will feature connectivity, services will increasingly go online, and more critical infrastructure will rely on real-time data exchanges. "So," she argued, "governments worldwide must ensure that everyone is protected by the highest security standards. Only a common set of rules can guarantee a level of security that creates trust in technology. We must also establish unified technical standards and data governance rules." Countries, she went on, must strengthen security-related trust and dialogue, respect each other's digital and cyber sovereignty and protect user privacy and security. As an example of best practice, she pointed to the German government's '5G security catalogue' which she said is "another example of a legal framework that should inspire governments to implement verification methods for 5G security." She said, "While most of the world is still talking about risks, Germany is offering rules and methods."
As the world moves to a 'new normal', advances in digitalisation will continue, she believes. "For example, digitalisation has made education more accessible and flexible for all. However, achieving a fully digital education system will still take much more effort." The pandemic has also increased the demand for online services, particularly e-commerce and governments and private stakeholders must adapt to these processes, noted Chen. Looking to the future, she said that "openness and transparency should be our guiding principles." She concluded, "Used correctly, technology is a force for good. The next generation of leaders will shape a world of pervasive connectivity. These young leaders will need to build trust in these systems and enable them through the right framework."
Speaking at the same event, Sophie Batas, Director for Cyber Security and Privacy policies at the Huawei Representation in Brussels, spoke about the urgency of addressing a "skills gap" in cybersecurity, particularly in middle management. She said this meant there was an urgent need to increase cyber security literacy.
In a roundtable discussion on "strengthening trust in technology", Batas also said the COVID crisis has been a "stress test" for the tech sector with concerns raised about privacy. "We think," she said, "that these tests have provided excellent lessons for shaping standards in privacy compliance." She told the conference, "Trust from citizens in technology is of upmost importance if we want those innovations to be adopted and to reap their full benefits." She continued, "What we need is a trust mechanism: It requires companies to demonstrate to regulators and to the public the implementation of effective privacy and data management programmes, measures, processes and tools."
"Trust matters perhaps more than ever before and, through mutual trust, we must develop economies and resilience to rebuild stronger after the pandemic"
Catherine Chen, Senior Vice President and Director at Huawei
This, she suggests, requires appointing chief privacy officers, establishing internal governance and oversight procedures and carrying out privacy impact assessments. "GDPR has been a big step forward in identifying and protecting personal data, ensuring individuals' private self-determination. Europe is also now developing rules on AI. We welcome these and we are willing to contribute to the rule making process." Batas added, "We understand that this process will take time and that the priority for EU is first to set up its own rules, but we hope that in the short term, discussions will take place with all world leaders to set up a multilateral digital governance to build up trust in tech."