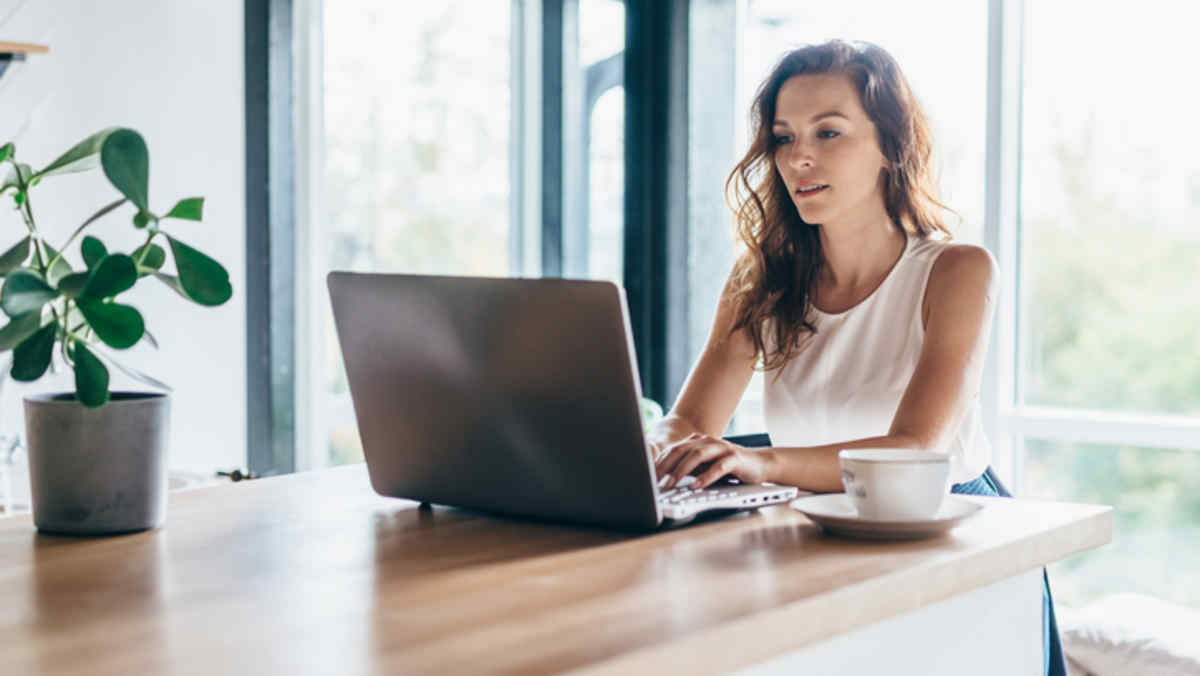 ​Companies are expected to invest in technology applications that will transform HR and employee processes, which in turn will reshape how work is done.
Gartner predicts companies worldwide will spend $4.1 trillion this year on information technology, which is an 8.4 percent increase from 2020. Some of that investment will likely be to accommodate the growing number of remote workers and employees in hybrid work arrangements (those who spend two or three days at work and the other days at home).
It's not surprising that the highest growth in spending will occur in devices (14 percent) and enterprise software (10.8 percent) as organizations provide technology that is easy to use, innovative and helps employees' productivity.
According to Gartner, companies have an increased focus on employee experience and well-being, which is accelerating technology investments in areas such as social software, collaboration platforms and human capital management software.
However, while company executives see technology investments as a mechanism to improve the employee experience and raise their productivity, workers are thinking differently, according to a PwC-commissioned survey of 32,517 respondents worldwide.
Among the findings, 60 percent are worried that automation is putting many jobs at risk. Forty-eight percent believe traditional employment won't be around in the future; instead, skills will be sold on a short-term basis to companies that need them. Thirty-nine percent believe their jobs will be obsolete within five years.
Their fears are not unfounded. Over the last 30 years, technology applications have replaced manual processes and created greater efficiency in recruiting, hiring, onboarding, training, benefits management and payroll processing, said Robert Stokes, faculty member and founder of the master's degree program in HR analytics and management at American University in Washington, D.C.
But not all technology investment is a means to replace workers. In the remote-work environment, Stokes said, we can expect employers to have a sharper focus on applications that will enhance employee engagement, such as software that will drive communications, collaboration and wellness initiatives.
"Investing in more technology means that employees are actually getting more HR support through employee portals for self-service applications," he said.
Some experts foresee problems in performance management and reviews for remote workers.
"Moving to full-time work-from-home because of the pandemic has created challenges for collaborating and evaluating employees who are not on the premises five days a week," said José Barrero, assistant professor of finance at the Instituto Tecnológico Autónomo de México Business School, and a co-author of the report Why Working from Home will Stick, from the University of Chicago's Becker Friedman Institute for Economics.
Employers should invest in technology that facilitates employees' feedback about performance, rather than monitoring technology that scrutinizes what employees are doing during the day, he said.
Stokes noted that remote work is going to add a whole new dimension of responsibilities to the HR role, such as making decisions about what jobs might be better suited for remote work and which jobs aren't.
"Furthermore, HR managers will also have to develop guidelines or agreements for working from home that looks at everything from the security of employees' computers to sharing business information or data," Stokes said. "The benefits of remote work for employers include more potential recruiting of candidates where relocation was an issue and offering greater work-life balance opportunities."
Nicole Lewis is a freelance journalist based in Miami.