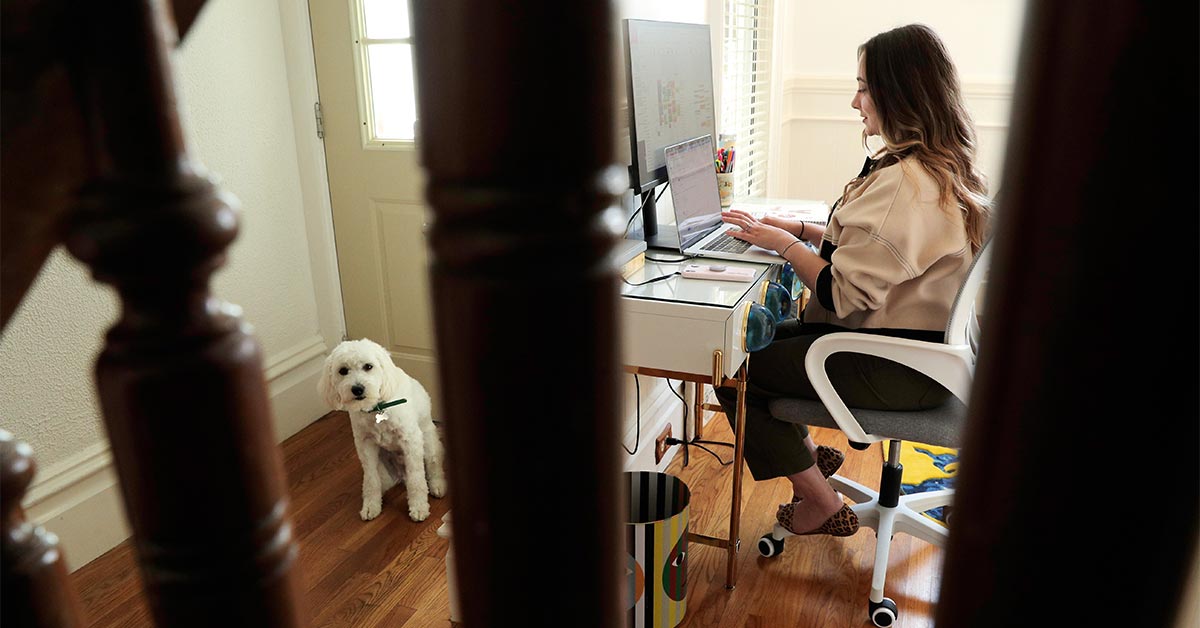 The sweet spot
"Achieving productivity at home is a tricky challenge," Pradere says. "Highly productive homeworkers demand support and recognition."
At the other end of the spectrum, less productive homeworkers can veer into feeling unfulfilled in their job. The office is key in offering them structure and a sense of purpose.
This is the challenge companies are confronting, says Kantor.
"While the notion of hybrid work is great in theory, putting it into practice is no small task," she says. "But the companies that can keep employees engaged and committed are going to win the war for talent."
It's a war that never really went away, despite economic troubles in 2020. In the U.S., the unemployment level for skilled workers is falling.
Companies aiming to boost productivity in this new environment are considering workplaces that encourage and support different needs: socialization and collaboration, focused work, creative spaces for brainstorming, areas dedicated to learning and development, or spaces connected with nature.
Some people will seek out the office as a quiet place to focus and concentrate because their homes might not be conducive to that. Others, especially younger workers new to the workplace, will be focused on engaging and networking with others.
"Finding the right mix will vary from one company to the other," Kantor says. "The best workplaces are those created with input from employees."