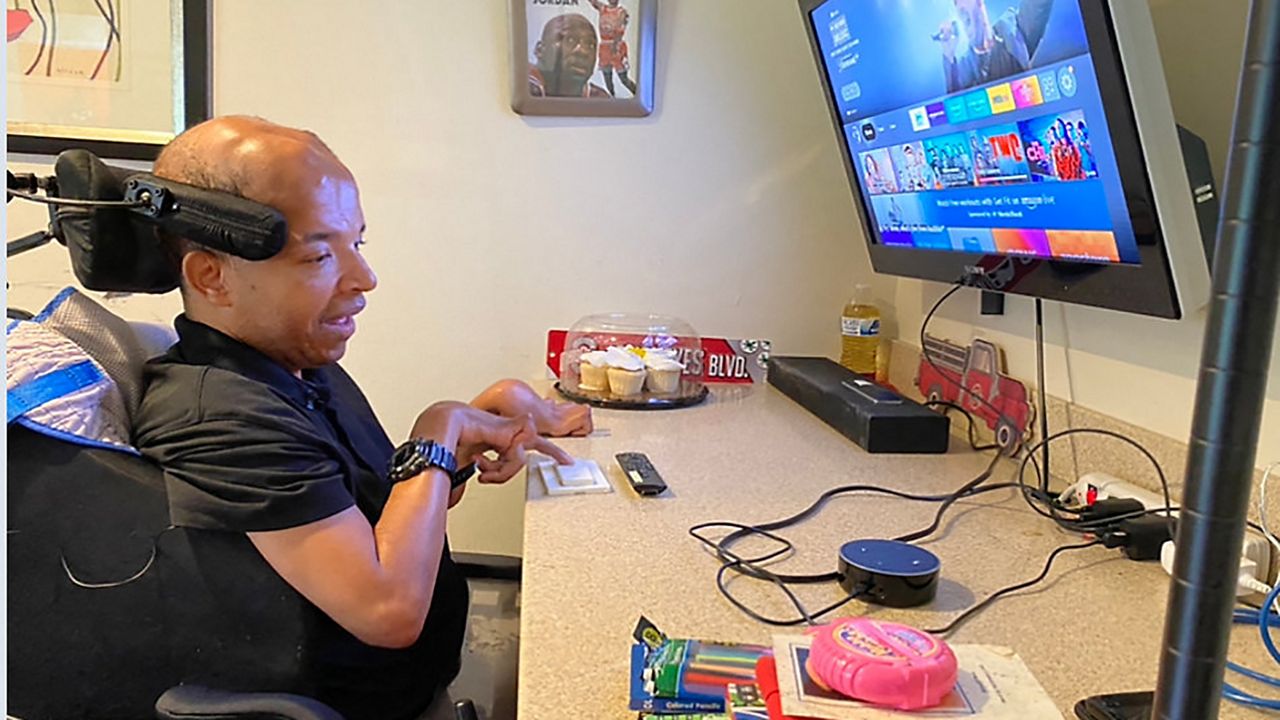 COLUMBUS, Ohio — Martin Yates has been living at Boundless Behavioral Health facility since 1998, entertaining the group ever since.
"I DJ at Christmas parties, sometimes even Halloween parties," said Yates.
Yates has an intellectual disability, but technology gives him some independence. With the help of his Echo Dot, he's able to play music on his own.
"This is helping me a lot with music, all the weather, news and everything else that this thing can do," said Yates.
Dave Powers, Boundless QIDP program coordinator, said that's the goal.
"We're learning ways to give them opportunities to do what they need to do," said Powers. "Ultimately our goal is to make ourselves less needed."
The Americans with Disabilities Act is celebrating its 31st anniversary this week. It provides millions of Americans access to accommodations, employment, transportation and more. Powers says the ADA is evolving with its distribution of technology to help the disabled community.
"I think we're seeing some movement in that area with adaptive technology, and I think we're going to continue to work on that."
Yates said he would love for more residents to have access to technology, he even offers to demonstrate how to use it.
"I would love to show other people to proceed."
The Americans with Disabilities Act was passed in 1990.​